The video above shows some of the pictures on how our Premium Bird Nests are being processed by our factory in Indonesia. We supply only the finest edible swiftlet nest to Australia wide. We offer FREE Shipping as part of our world class customer service commitment.
Premium Swallow / Swiftlet Bird Nest
The edible-nest swiftlet (Aerodramus fuciphagus) is a small bird of the swift family which is found in South-east Asia. Its nest is made of solidified saliva and is used to make bird's nest soup, they can be used in sweet or savoury dishes.
The health benefits of the edible bird nest were frequently recorded in ancient books and have been a part of Chinese cookery for more than 1,000 years according to BBC News.
The entire process of collecting, picking and carefully choosing determine the quality of an edible bird nest. However, due to its limited supply availability and its high value, many manufacturers conduct improper practices such as bleaching, colouring and ingredient stuffing which compromise the quality of the bird's nest and consumers' health. To purchase only the high quality bird's nests, it is advisable to buy only from a trustworthy manufacturer like us.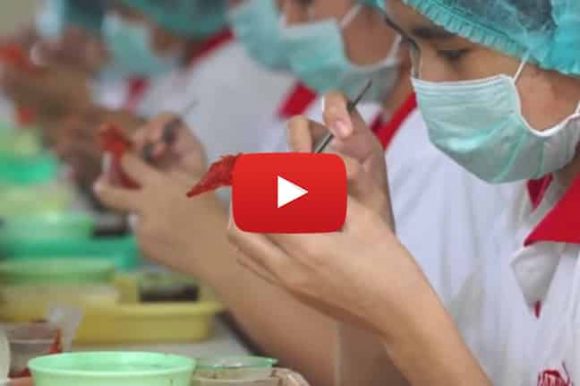 Our Bird Nest Production Videos
Indonesian swallow bird's nest is known to be the best in terms of quality in the world.We follow strict guidelines to process the bird nest, keeping detailed records of our production practices. Our factory is monitored by swallow / swiftlet bird nests expert to ensure that only the best practices are used.